Carbon Trust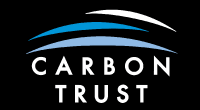 The Carbon Trust has published a comprehensive document on the benefits of VSD's entitled Variable Speed Drives – Introducing energy saving opportunities for business (CTG070).
This document demonstrates how installing VSDs in appropriate applications can lead to a substantial reduction in electricity usage, saving energy, cutting costs and increasing profit margins. The Report details the key features, benefits and considerations appropriate if you are considering Variable Speed Drives.
The Carbon Trust clearly states that the use of VSDs is a valuable tool in the drive to reduce electricity usage, reduce costs and is particularly effective in fan and pump applications where there is an exponential relationship between the machine speed (and output) and the energy used.
Access a copy either directly from www.carbontrust.com or by downloading their document here.