Why eVSD?
e-fficient Energy's range of VSDs has been specifically developed to deliver outstanding "intelligent" control coupled with maximum savings on electricity used.
Many buildings are focussed purely on environmental control of heating and ventilation to ensure everyone is 'comfortable'.  That's fine but it is often at the expense of energy control.
How can you achieve reductions in energy and carbon emissions of your Heating & Ventilation (HVAC) motors without controlling them?
The eVSD is the ideal answer if you have AC motor, fans, pumps and aircon equipment.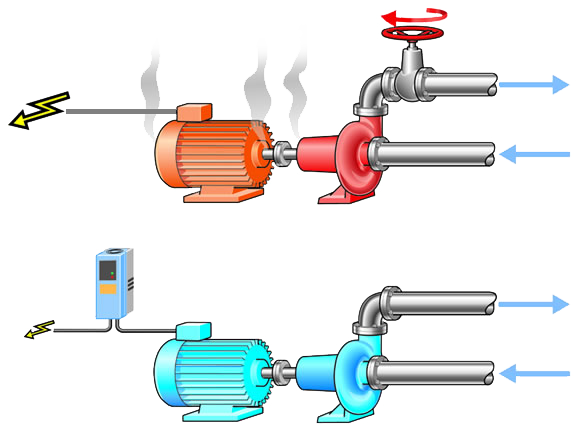 Our experience at helping companies introduce energy efficiency programmes which deliver cost effective energy reduction results, means we can help you understand how Variable Speed Drives can easily and simply be introduced and at low cost to you.
For a free of charge site survey please contact us today…